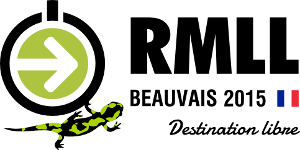 RMLL/LSM is a non-commercial cycle of conferences, round tables and workshops based on Libre Software and its uses. Its aim is to provide a platform for Libre Software users, developers and stakeholders as well as any visitor.
You can also join many festive events such as the traditional Repas du Libre (Freedom Lunch), discovery tours of the Picardie region, some Free-access Culture shows and Nocturnes with the Free-access Digital Arts Festival.
On their website you'll find a list of all the talks and workshops.