Haiku Release 1 Alpha 4.1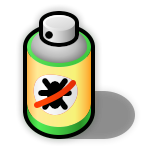 Due to the immediate testing efforts of HAIKU Release 1 Alpha 4, several critical bugs were detected by testers and reported on our bug tracker. On several hardware configurations, those issues prevented Haiku from booting properly. Since then, those bugs have been squashed and are resolved in this bugfix update, R1 Alpha 4.1.
There are two general issues fixed by this point release:
Deskbar can freeze at boot-up on read-only media.
Issue: Potential kernel level deadlocking issue in the network stack.
Solution: The cause of the deadlock was found and corrected.
Change: hrevr1alpha4-44701
Users can see a kernel crash at boot-up on read-only media.
Issue: Normalization never occurring on module image paths due to a bug in the hash table.
Solution: Hash table code was fixed preventing duplicate module images from loading.
Change: hrevr1alpha4-44700
We have replaced the R1A4 files on the website with R1A4.1 files to ensure these issues are thoroughly corrected. The archives are named "haiku-r1alpha4.1-*" and the image files contained within retain the "haiku-r1alpha4*" nomenclature.
If you have already installed R1A4, we recommend updating to R1A4.1. Thank you all for testing and supporting Haiku!