Översättningen av denna sida är inte komplett. Delar av innehållet kommer därför att visas på engelska.
Time
Deskbar:
Plats:

/boot/system/preferences/Time

Inställningar:

~/config/settings/RTC_time_settings




~/config/settings/timezone

- A link to the current timezone in

/boot/system/etc/timezones/*/*




~/config/settings/Time_settings

- Stores the panel's window position.

The panel of the Time preferences is split into two tabs: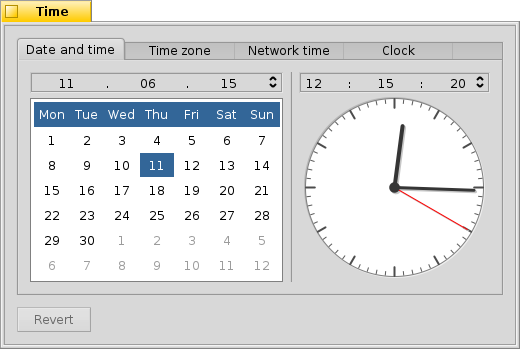 On the left side, you can set the day of the month by simply clicking on it in the calendar. You change the month and year by clicking on it and using the up/down arrows to the right or the cursor keys on your keyboard.
Similarly, you set the time. There are two modes for the clock:
| | | |
| --- | --- | --- |
| |   | to display your local time. |
| |   | to display Greenwich Mean Time. |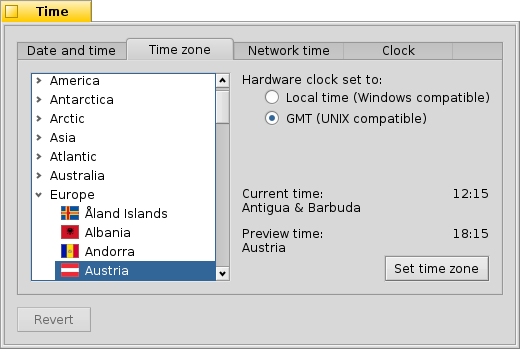 Simply find and choose your location from the pop-up menu and the list of cities and press Set time zone to set your zone.
Revert brings back the settings that were active when you started the Time preferences.